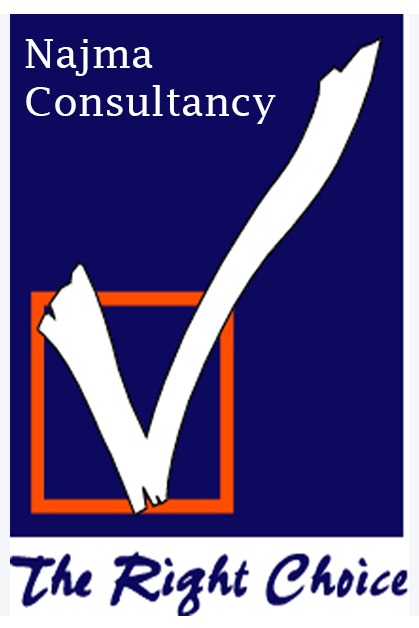 Accountant
NAJMA CONSULTANCY

07-09 years Muscat
OMR 200-250 + Accommodation (Full package)
DAY
Job Descriptions
We are seeking an experienced Accountant for a reputed real estate company in Oman. The ideal candidate should possess a strong background in the real estate and construction industry with at least 8 years of dedicated experience in accounting roles. Proficiency in ERP systems, particularly those tailored to real estate and construction, as well as advanced knowledge of MS Office, is essential for this role.
Responsibilities:
Prepare, review, and analyse financial statements, including balance sheets, income statements, and cash flow statements.

Collaborate with management to develop budgets, financial forecasts, and variance analysis reports.

Monitor project costs, ensure adherence to budgets, and identify areas for cost-saving measures.

Ensure compliance with all accounting and taxation regulations, filing requirements, and liaise with external auditors.

Perform financial analysis to support decision-making processes and provide insights for strategic planning.

Oversee and manage the accounts payable and accounts receivable functions, ensuring accuracy and timely processing.

Maintain and reconcile general ledger accounts, ensuring accuracy and completeness.

Utilize and manage the ERP system for accounting and financial management purposes.

Coordinate and collaborate with cross-functional teams, including project management, sales, and administration.
Requirements:
Bachelor's degree in Accounting, Finance, or a related field.

Minimum of 8 years of progressive accounting experience in the real estate and construction industry.

Proficiency in working with ERP systems specialized in real estate and construction. Advanced proficiency in MS Office suite, particularly Excel.

Strong analytical and problem-solving skills, with the ability to interpret complex financial data.

Meticulous attention to accuracy and precision in all accounting tasks.

Excellent verbal and written communication skills, with the ability to interact effectively with various stakeholders.

Ability to thrive in a dynamic, fast-paced environment and manage multiple priorities.

Strong ethical standards and commitment to maintaining confidentiality.
Interested candidates are invited to submit their resume outlining their qualifications and relevant experience in the "apply" section and email to info@najmaconsultancy.com with your CV. We look forward to reviewing your application.
Basic Info
: OMR 200-250 + Accommodation (Full package)
Desire candidate profile
Accountant - Real estate and Construction industry Experienced
Company Profile
Najma Human Resources and Training Consultancy, is committed to professional service in Human Resource and Safety Training . Najma, has been operating successfully since 1997 and has been offering consultancy service to a number of reputed organizations.