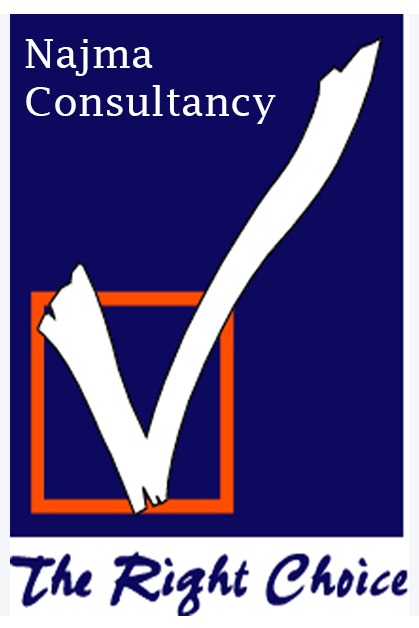 Cleaning Supervisor
NAJMA CONSULTANCY

04-06 years Dubai
AED 2500 with accommodation
DAY
Job Descriptions
We are looking for a Cleaning Supervisor who will be responsible for overseeing and managing the cleaning operations of a facility or organization by ensuring that all cleaning tasks are performed efficiently and according to established standards and protocols.
Responsibilities:
Supervise and coordinate the activities of the cleaning staff, ensuring that tasks are completed effectively and on time.

Train new cleaning staff members on cleaning techniques, safety procedures, and the proper use of cleaning equipment and chemicals.

Inspect and evaluate the cleanliness and condition of assigned areas, identifying any deficiencies and taking corrective actions as necessary.

Develop and implement cleaning schedules, assigning tasks to cleaning staff based on priority and workload.

Maintain an adequate inventory of cleaning supplies and equipment, and ensure their availability for use by the cleaning staff.

Monitor and enforce safety regulations and procedures to minimize risks and promote a safe working environment.

Collaborate with other departments or facility managers to address specific cleaning needs or requirements.
Qualifications:
High school diploma or equivalent

Minimum 4 years of experience as a cleaning supervisor in UAE

Solid knowledge of cleaning techniques, equipment, and chemicals, as well as safety protocols.

Excellent leadership and interpersonal skills, with the ability to motivate and guide a diverse team.

Attention to detail and a commitment to maintaining high standards of cleanliness and hygiene.

Problem-solving abilities and the capacity to handle complaints or conflicts effectively.

Flexibility to work evenings, weekends, or overtime as needed.
Qualifications
12th Class (Higher Secondary), Diploma
Basic Info
: AED 2500 with accommodation
: Housekeeping Supervisor
Company Profile
Najma Human Resources and Training Consultancy, is committed to professional service in Human Resource and Safety Training . Najma, has been operating successfully since 1997 and has been offering consultancy service to a number of reputed organizations.